My first Father's Day has come and gone.
It nearly coincided with Noah reaching the six-month mark this past week, and since he passed all of his doctor's tests with flying colors, I was a proud papa going into Sunday. The verdict from the doctor is that he is very long and has a big head, but his growth and development are coming along beautifully (my interpretation, not theirs).
And for sure, going into this weekend, Gina and I had noticed some great developments. Our son's modes of transportation have evolved into rolling over at will, spinning on the floor on the back of his head, and pulling himself toward things by grasping tightly and using his arms. While he hasn't quite figured out how to use his legs, he is certainly propping himself up on his hands and knees and performing the slightest of floor scoots. It seems that before too long he'll start to really scoot around and eventually crawl, which will send our house's Alert Status to a constant Red for the next eighteen years. In the meantime we'll pick him up when we can and watch him squirm around like a dog that doesn't want to be picked up, in addition to all the cooing and shouting that has come before.
In short, I love it all. I love watching him figure out the most basic tasks. I love his smiles and laughs. I still have a basic amount of trepidation in reserve that we're somehow going to stunt his growth or screw him up, but we've made it six months with no apparent trouble.
I still have to stop and let that sink in: he's six months old. That simply does not seem possible.
Six months is long enough, however, for the idea of being a father to completely sink in. I feel like I'm part of a club now, a club of guys who can silently nod acknowledgement as we pass by with our strollers and diaper bags. I'm part of a not-so-secret brotherhood of men that can sigh knowingly and send supportive vibes when we see one of our brethren trying valiantly to tamper down a full-on public child meltdown in the summer heat.
And so it was as I entered my first Father's Day. I think all of us in the Dad club realize that in the grand pantheon of holidays, Father's Day does not rank as high as Christmas, Easter, or Mother's Day. But it's still nice to be recognized. Since Noah is still too young to select a tie or handcraft a card to give me, I received some nice mementos and congratulations from Gina and Noah's grandparents. We didn't have a lot of time to celebrate since Gina has been working full-bore on a major event at work and yesterday was no exception, but really just getting to spend time with the little mister was enough to make me appreciate the day's sentiment. His laugh is a salve in itself.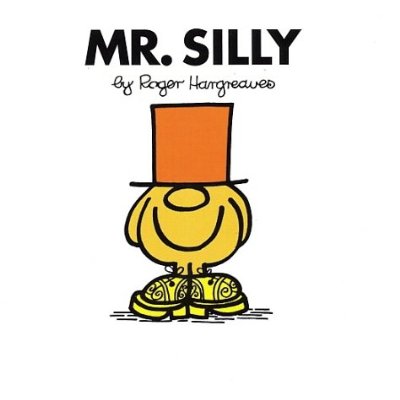 Call it a Father's Day gift to myself, but I'm taking a couple of days off to relax as well. Both of our jobs have picked up so much that the daily rhythms of working and taking care of Noah have led to a nightly ritual where, after our bundle of joy is safely asleep, Gina pulls out her laptop and gets back to work while I valiantly attempt to read or do something fulfilling. My quest lasts for twenty or thirty minutes before I'm drooling on the couch, in the classic fatherhood pose of watching TV with my eyes closed.
In part due to this whirlwind of activity, my overall awareness of current events is much lower than it usually is. But this week, I still heard the reports of the horrible church shooting in South Carolina as they trickled in. Once I learned more of the details, the news broke my heart. There's no way to understand the kind of hate and racism that was on display last Wednesday night. Reddit has a tracker of "mass shootings" that have happened in 2015 (with a somewhat wide definition of what constitutes a mass shooting). Without even counting Charleston there have been over 150, and only a smattering of them have even cracked the national news.
I'm not qualified to comment on this, politically or socially or in any facet. It will never make sense to me in a thousand years. I can only say that now that I'm in the father club I have to wonder, and not for the first time, what kind of world I've brought my son into.
The answer I come back to is that in all of human history, the world has always been one that's neither completely good nor completely bad. There is evil, without question. But there are also truly good people and good causes.
And as a father, I have to believe that the world is better now that Noah is in it. The alternative is too difficult to comprehend.
He's too young to understand any of this, but unfortunately the time will come when he will be older and I will have to try to explain some kind of national or world tragedy to him. I'm not sure what words I will use. Maybe I'll only be able to offer him hugs and reassurances. But there are a few ideas I think I can reliably fall back on. One is simple: leave the world better than you found it. Another is a simplified version of the Golden Rule: just be nice to everyone.
And then there's 1 John 4, verses 7, 18, and 21.
Dear friends, let us love one another, for love comes from God. There is no fear in love. But perfect love drives out fear.  And he has given us this command: Anyone who loves God must also love their brother and sister.
Everything I've seen from the Charleston community since the horrible tragedy has shown me that, while they're grieving now, they will continue to lean on each other and be okay as a community. They are showing love and resilience, and that gives me hope.
If he could understand me today, I would say to Noah that we're going to have a lot of fun and many, many more Father's Days to share. We won't be able to stop evil things from happening, but if we can just bring even the tiniest bit of joy or comfort into the world that wasn't there before… we'll have done good.
And Noah, don't worry. I'll be there to help.