I've been a little silent in this space for the last few weeks as we make our valiant attempt to become parents even more of a reality. I guess we're operating under the theory that if we start acting like parents, eventually it will become true.
Since the last time I wrote, I've returned to work, and Gina has survived being a stay-at-home mother for a while. Noah, as far as we can tell, is happy with his living arrangements, though we fully expect him to phone back and ask for different parents one of these nights. We convinced Heidi to stick around too (treats help), so our little family is still intact. Despite five weeks of trials and toils, that's a pretty good track record! If we weren't so tired, we might feel like we deserve a medal or something. The truth is this, my friends: this parenting thing can be hard.
Before becoming a parent, I considered myself a fairly patient person. I still do, really. I try to keep my cool; in a crisis, I'd like to think that I don't run around with my arms flapping in the air. My wife may say otherwise, but then again she also is one of the few who gets to see me at my worst.
But a baby, and by extension a family, requires tapping into a reservoir of cool and patience that you better hope you have somewhere deep inside you if you want to put in your dues and do your share as a parent. The last few weeks have required me to open up that part of my psyche after digging a lot deeper. This might sound a little cliched, but it is incredibly difficult to keep a level head when you're short on sleep and the little guy you're caring for is screaming in your ear, not realizing that food is just a few minutes away and then his stomach won't feel weird. I've had some sleep-deprived freakouts, I can't lie. I haven't wailed quite as loud as Noah, but I was certainly acting like a baby all the same. I'm not proud of that, but I am slowly coming to rise above it – in being a Dad, I know I'm not allowed to act like a child (at least not until Noah starts playing with Legos).
Luckily, I have a wife whose maternal instincts have totally multiplied her patience times infinity, so she's set me straight every time. As for me, I know what I have to do to not short-circuit, and knowing is half the battle.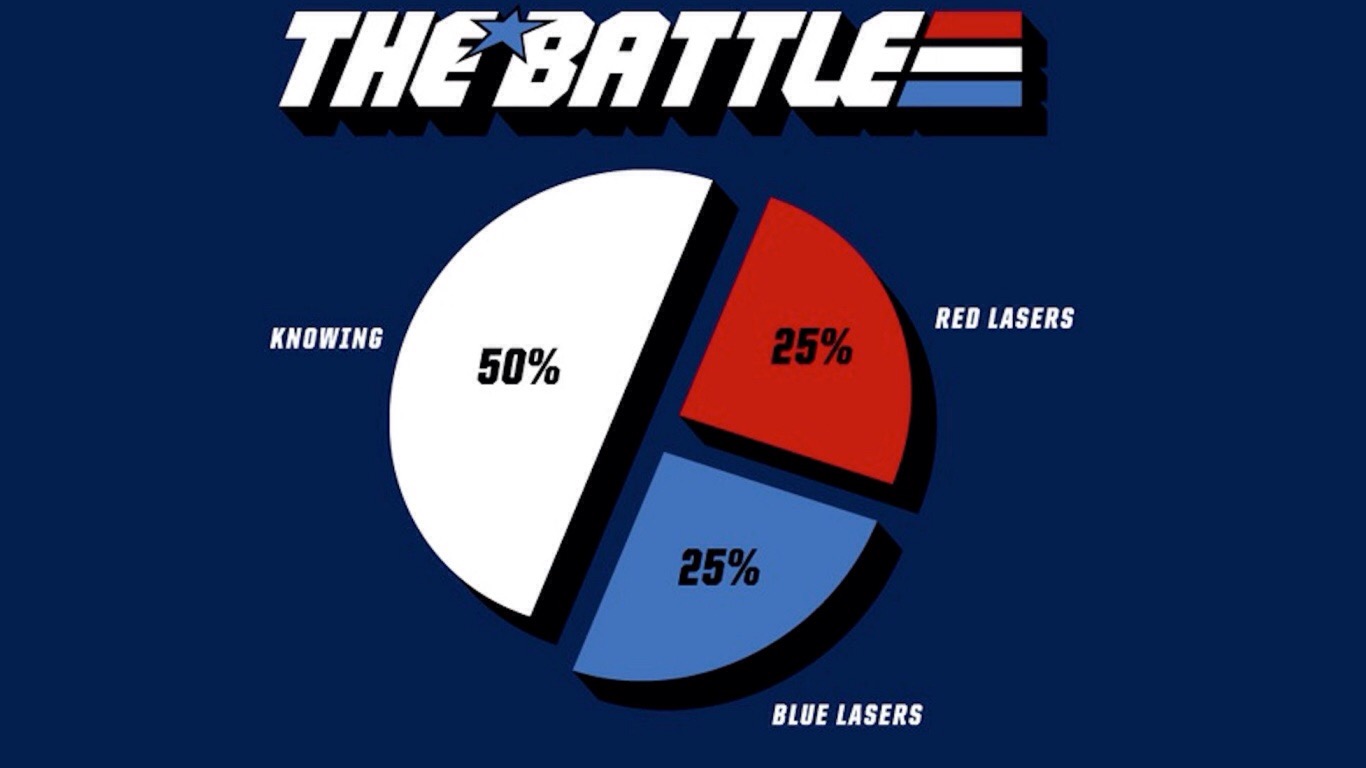 Part of preventing freakouts is, of course, ensuring everybody gets enough sleep. We have settled into a patchwork way of getting through the night that works for us. I think this is another area where people love to tell you certain things that you should do, but in the end you just have to figure out what works for yourselves. For one, we are doing something called "co-sleeping," which is just a fancy way of saying that we put Noah in our bed in a contraption that keeps him safe from flying pillows and blankets but allows him to feel more content and safe enough to sleep. It's not for everybody but, again, it's working for us. Anyway, I was a bit of a light sleeper before, but I now wake up at the flutter of a butterfly's wings, so I'm content with being on diaper duty while Gina prepares for the feeding. We'll alternate bottles if there's more than one during the night (which is pretty often). Falling asleep on the couch after Jeopardy every night also seems to help. It's not a perfect solution, but this isn't a Middle East peace accord we're talking about here, and we'll have to adjust it every few months, anyway.
I'm told we're still a bit early in the game for Noah to have completely established his circadian rhythm, so there are some many nights where he is practicing baby judo and cooing away next to us at about 3 AM. If I had no clue what day or night was yet, I guess I'd be just fine with that approach, too. But I'm learning to sleep through the judo kicks next to me, and I think we're scraping along just fine, which should be a celebration in and of itself.
So I guess the State of the Household is "pretty okay." We may not be gold medalists, but we're at least somewhere in the neighborhood of a bronze.